Plumbing Sales & Service
Residential / Commercial
Need a new tap in your kitchen or washroom?
Does the water softener or water heater need replacing?
Would you like to save water with a new dual flush toilet?




Upgrade to a new high efficiency unit and qualify for government rebates.




Do you have a leaky faucet or toilet?
Is there water leaking from your washing machine?
Is your toilet or sink continually plugged or is just draining slowly?
Dishwasher leaking?
Do you require high pressure to clean out of your drains?

We offer Preventative Maintenance on water heaters, water softeners, boilers and softener cleaning.
We also offer maintenance for any water lines with our high powered Jetter.
When you call Nelco Mechanical Limited for your Residential or Commercial plumbing needs, you will be welcomed by one of our Professional Service Technicians who are trained to deliver a unique and welcomed plumbing experience.
All of our techs will enter your home and treat it like it was their own. Our trucks are fully stocked so we will be in and out of your home as quickly and efficiently as possible.
Plumbing Services Include:




Bathtub and Shower Installation
Dishwasher Installation
Frozen Pipe Thawing
Garbage Disposal Installation
Leak Detection Services
New Water Services
New Sewers and Drains
Taps, Faucets and Valves
Toilet Repair and Replacement
Water Heaters
Water Lines

Drain Services Include:




Back Water Valves
Clogged Bathtubs and Showers
Clogged Sewer and Drains
Clogged Sinks, Toilets and Urinals
Drain Odour Removal
Drain Video Inspection
Floor Drain Services
High Pressure Water Jetting
Pipe Location Services
Tree Root Removal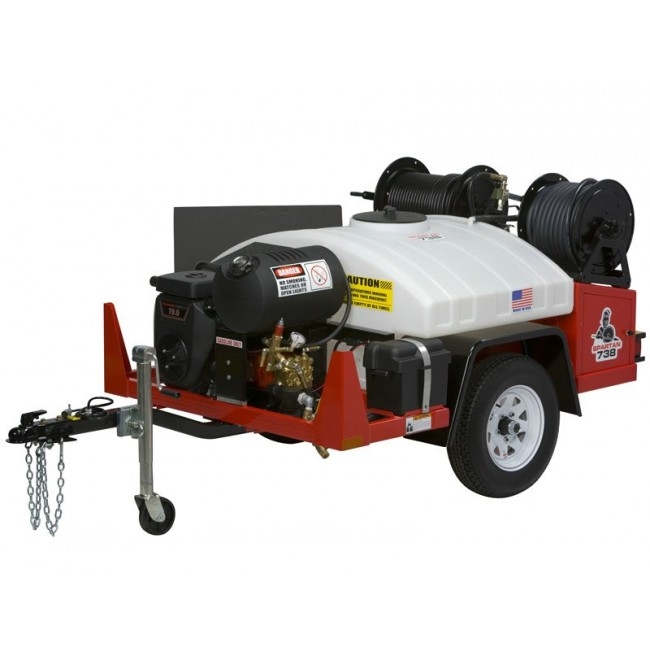 Sewer Jetter:
Sewer jetters, also known as "hydro-jetters or water jetters, are powerful drain cleaning machines that use high pressure water jets to clear obstructions in residential and commercial drain pipes as well as larger municipal water systems.
Simplicity of use, safety and efficiency of cleaning are the main reasons many plumbers and drain cleaning professionals are turning to hydro-jetting as the tool of choice. Our sewer jetter is mounted on a trailer and pulled by our service van so it is ready to go when we arrive at your home or business.
How Does a Jetter Work?
A high pressure Sewer Jetter consists of a water tank, a pump, a motor or engine, a hose reel, a given length of hose and a various assortment of nozzles. The jetter's high pressure pump is the key to delivering powerful jets of water needed to drain sewer pipes. A high-pressure hose is wound on a powered reel that enables our operator to retract the hose and into the affected pipe. The pipe is cleaned with high pressure water jets by directing water pressure and flow through a nozzle. Controlled water pressure and flow propels a water jet through the sewer pipe allowing it to remove and wash away the obstruction. High pressure water jetters operate with water pressure up to 4,000PSI with flow rates of 2 to 25 gallons of water per minute. This high pressure allows even the most stubborn obstructions to be freed.

Who Uses Sewer Jetters?
Our customers consist of residential, commercial and institutional buildings. Facility operators are concerned about potential interruptions to business operations that can result due to clogged sewer drains. Building sanitation is also a major concern for hospitals, schools, government offices and so on. Our team of experienced Service Techs will work within your schedule in order to allow the least amount of down time in order to get your drain up and working as quickly as possible.
Many residential and commercial customers hire us for their drain cleaning needs because we are available 24 hours a day, 7 days a week. We are ready to handle any emergency situation.
Commercial customers choose Nelco to clean their sewer and drains not only to control their costs, but also to provide them with the ability to set their own regular drain cleaning maintenance schedules as per their requirements.
Residential customers can expect our jetter to unclog any drain problems such as tree roots, grease build up or sanitary products. Our friendly and experienced staff are ready to serve your needs at a moments notice. Please let us be of service today.