ZS Holdings, Holiday Inn Express
'Re: Holiday Inn Express, Red Deer, Alberta
We, ZS Holdings, are in the process of opening our sixth hotel within a few weeks, and we are pleased to have had Nelco Mechanical Ltd. perform the mechanical installation for this hotel. Nelco came to us highly recommended, and arrived at the site fully prepared and equipped. The Nelco team was very professional and immediately informed us of any issues that arose during construction.
We would recommend Nelco Mechanical Ltd. for anyone looking for a trustworthy, straight-forward, and diligent mechanical company to get their project done. They were the right choice for the construction of our new hotel and we look forward to working with them in the future.
Yours in hospitality,
Shazma Charania
President
---
KGR Holdings
'Re: Cortes on King Condominiums, Waterloo, ON.
It is my pleasure to write this letter of recommendation to Nelco Mechanical Limited. As you know, Nelco Mechanical Limited was retained by KGR Holdings, as the Mechanical Contractor for the above referred project in October 2014. The project, containing 49 residential units and 3 commercial units, located in the heart of the vibrant uptown City of Waterloo, consists of a six level structure of precast concrete intermediate floor system, interior load bearing masonry and exterior masonry cavity wall system.
This development, now completed, created a formitable challenge for all involved, considering the limited space available for construction activity on a very tight site, with two levels of secured underground parking, the super structure located at 1500 mm from all property boundaries, access only available from the City main artery and an existing rear lane and all units were to be individually metered.
I would personally like to extend a thank you to Nelco Mechanical Limited and staff for handling this challenging and difficult to construct project with a keen interest and eagerness, great administration skills and principally with outstanding construction expertise and consideration to details. Nelco Mechanical Limited handled all site situations very professionally and always had a rapid solution.
In closing, I am very pleased with the final product Nelco delivered, and we, at KGR Holdings, are thoroughly satisfied with their work as Mechancial Contractors for this complex. I would not hesitate to recommend this firm to others.
If you should require anything else do not hesitate to contact us.
Sincerely:
KGR Holdings
Jorges Cortes, Jr., President
---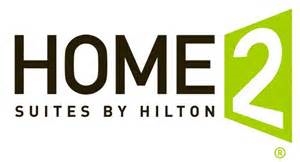 Roshan Holdings Inc.
'Re: Home 2 Suites By Hilton, Milton, ON.
Please accept this letter of recommendation for Nelco Mechanical Limited. Nelco Mechanical Ltd. peformed the mechanical installation for the construction of our 100 room Hilton hotel facility completed in 2016. The installation was completed accurately and in a timely manner. Nelco Mechnical Ltd. has stood behind their installation providing rapid response to any service related issues. We have found their responsiveness, knowledge, and workmanship to be exeptional. They have proven to be professional and receptive to the nature of our business with regards to our guests and staff. Their staff is polite, skilled and arrive at our property prepared and equipped with the tools, equipment and skills set to meet our needs.
We believe any organization would benefit from having a relationship with Nelco Mechanical Limited., as we look forward to continuing our relationship with them.
Please feel free to contact me if you have any further questions.
Jordan Struk
Director of Development
---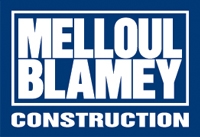 Melloul Blamey Construction
Re: University of Waterloo, Waterloo, ON.
Melloul Blamey Construction has had the pleasure of working with Nelco Mechanical Ltd. over the past 20 years on many projects. We have found Nelco Mechanical to be well managed, both in the office and the field with open lines of communication at all times. Sufficient resources, equipment and manpower have always been available as scheduled to complete the task at hand. I have had the pleasure of recently working with the HVAC and Plumbing divison on two large projects at the University of Waterloo. Both have been a Design Build style project that entails a signifigant increase in management and have been very successful.
Construction safety is top priority for Melloul-Blamey and we have found Nelco Mechanical shares these values. We have no problem working with them on any of our projects; in fact we welcome the next opportunity.
I am available to answer any questions you may have in this regard.
Regards,
Scott Flannery
Project Manager
Melloul Blamey Construction
'Re: Solstice 1 & 2 Condominiums, Guelph, ON.
This letter is in appreciation of Nelco Mechanical's excellent performance on the Solstice 1 & 2 Condominium developments. Nelco was a valuable team member providing mechanical resources as the prime mechanical contractor on the base building as well as the selected contractor to provide maintenance services on the owner's behalf. Nelco's performance minimized schedule and quality concerns, applying the needed recources for concurrent scopes of work, production and quality control. Their dedication is appreciated and I would recommend them for a project of this scope.
Regards,
Dave Gerrard
Project Manager
---
Wella Investments Inc
'Re: Homewood Suites Ajax, ON.
I am writing this recommendation letter to acknowledge the fine work done by the Nelco Mechanical Limited on the above project, which was completed in May 2014.
We chose to award the contract to Nelco Mechanical Limited, as their bid was competitive, they came very highly recommended and had a lot of experience working with hotels.
The team at Nelco Mechanical Limited, were very professional, courteous and competent throughout the entire project. I would also like to acknowledge the services of your site employees, who took care of all the plumbing installations. They were very conscientious and a pleasure to work with. They went out of their way to ensure deadlines were met and rushed to help out when any emergencies arose.
Nelco Mechanical Limited as a company is very expedient, responsive and diligent in resolving the plumbing and mechanical deficiencies we have had. They are just a phone call away.
I would highly recommend Nelco Mechanical Limited to others as their Mechanical Contractor and look forward to working with them in the future.
Sincerely,
Alnoor Sidi
Managing Director
---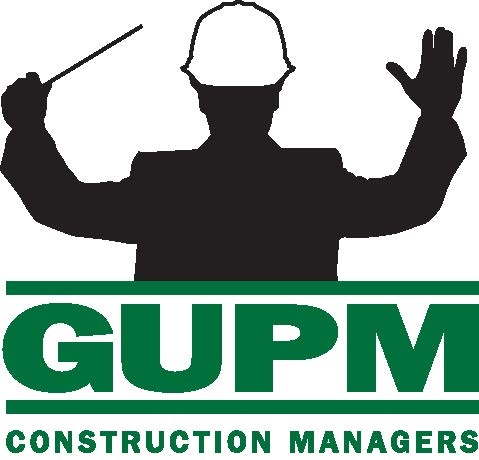 GUPM Construction Managers
'At GUPM Construction Managers, we demand excellence.
Our mandate has always been (and will continue to be) identifying and focusing on our clients priorities, while consistently providing a premium level of customer service.
To successfully provide the high quality work we do for our clients, we reach out to the most qualified and professional trades in our industry.
We can say with pride that it has been our pleasure to have worked with the owners and the team at Nelco Mechanical on over a dozen projects over the last five years.
Nelco Mechanical have always shared the GUPM Construction Managers methodology of providing premium level customer service, exercising a consistent practice of due diligence, and staying current in regards to products and systems knowledge.
In addition to the aforementioned; Nelco Mechanical has made sincere efforts to help GUPM Construction Managers bring down project budgets by utilizing 'Value Added Engineering' options; this is a rare and invaluable trait in an industry such as ours.
The attention to detail, respect for timelines, and appreciation for budgets that have been historically exhibited by Nelco Mechanical are exactly what we require to make sure that our efforts become a tangible reality.
We would happily recommend Nelco Mechanical for other projects, and we will welcome the opportunity to work with them again in the future.'
Sincerest Regards,
Gary Ulias
President and CEO
---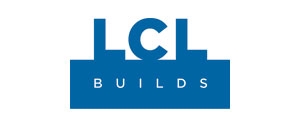 LCL Builds Corporation
'Re 144 Park Street, Waterloo, ON.
'We are pleased to wnte this letter of reference for Nelco Mechanical Ltd.
We had the pleasure of working with Nelco Mechanical on the prestigious 144 Park St condominium development in uptown Waterloo. The mechanical value was in excess of $5 Million. This 19 storey building is a premiere living destination and a landscape changing project.
Nelco provided us with a complete mechanical package - Plumbing and HVAC. Their ability to provide us with the complete mechanical package proved to be valuabe as it eliminated many of the challenges facing unfamiliar trades working with each other. We found Nelco to be proactive in identifying potential interferences and resolving them, often before anyone became aware or they became an issue for other trades. Nelco was able to identify improvements in the design and provide us with timely and cost effective solutions.
Nelco's onsite personnel and office staff are punctual, clear communicators, detail oriented, and dedicated to driving the schedule. Throughout the project we were always able to count on Nelco to provide the manpower needed to stay ahead.
We would be pleased to have Nelco on any of our Sites and would highly recommend tnem.

Carlos Cerrato
BSPM. MBA
Senior Project Manager